I met the Fibromyalgia in a county fair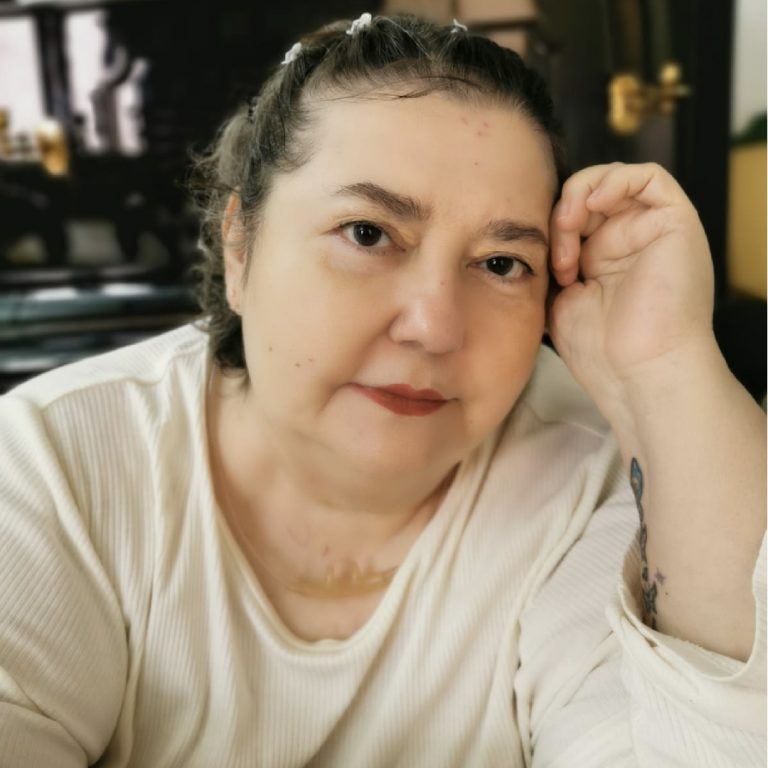 Every year, in September, the capital city of Campeche, Mexico, holds the most important religious festivity to commemorate the arrival of a Black Christ image. Legend says that the ebony figure of Jesus in the cross was made in Civitavecchia, Italy, and brought to the American continent between1562-1563 by a trader who got it in the Heroic Port of Veracruz, one of the biggest and oldest in the Golf of Mexico. The citizens of Campeche had requested a meaningful image for a church that was built after a locust plague destroyed their harvests. There is a beautiful story about these facts and all the miracles attributed to the Black Christ of Saint Roman's Church. To express gratitude, the festivities in honor of these events take place every year, and the old quarter where the sanctuary is located, fills with color, joy and a tri-state famous county fear.
Part of my life is attached to these notorious neighbourhood. My mother was born there, in September, and lived right across the church until she got married. As a child, my parents took me many times to the fair; I enjoyed going on the carrousel, the flying chairs, and all of the rides. Years later, as a mother myself, I took my son to try his luck with the marbles, the foosball tables, the darts, and his favorite, the amusing magic tricks.
As amazing as life is, just like the Ferris wheel, it took me for a few spins before putting me back to places where old memories were mixed up with new ones: some of them fun, many others painful, and some more, very challenging.
Almost 20 years ago I got offered by the town council to coordinate the festivities of Saint Roman's County Fair. Everything that I have lived so far got piled up in my memory, so I humbly accepted the big commitment, with love and gratitude. I was back to the old quarter, back to the famous fair.
I knew that the work hours would be hard, however, I was used to exhausting jobs and I loved facing new challenges. My days were hectic, and my worries were big, but none of them came along without an extra companion… It all started with strange symptoms: my legs and arms did not respond in the same way, I could not drive, I had chest pains, and felt inevitably exhausted. 
The month of September ended, and before I went back to my normal activities, I took a few days off to visit the doctor. It was a 2 hour-visit; I told him that the pain covered my whole body, the fatigue was exhausting and, if I got any sleep, I would wake up very tired.
The first thing he did was to hospitalise me for four days, to run some tests and try to find a possible abnormality. The intensive care physician suggested me to talk to a rheumatologist, a psychiatrist and a nutritionist. Finally, I received the not-so-uplifting-diagnosis: I had fibromyalgia. A barely known illness that limits you, to which there is no cure, and that requires a comprehensive treatment.
The nutritionist prescribed a balanced diet, very complete (but not so much for me, since it was lacking chocolates and biscuits). The rheumatologist squeezed all of my 600-something muscles, and bended all of my bones; he advised me to walk a little bit, slowly, and do some soft exercises for my arms. The toughest encounter was with the psychiatrist, I was 46 years old: I started by telling him that my father passed away a few years back in the month of January, on his birthday; my mother, his faithful companion, passed away in September (I even imagined her eating liquor-filled fruits in the fair). Also in September, my son -Rodrigo- was diagnosed with leukaemia, and brave as he was, asked me to go to the fair to eat churros and buy magic tricks. He turned 13 years old on November 30th, 1994, and then waited until after Christmas to join my parents and siblings, who I am sure were waiting for him.
So… the question I asked the rheumatologist was: should I buy a cane or a wheelchair? I got the wheelchair; to the nutritionist, I said I disagreed with the diet and asked for something more appealing; the intensive care physician only gave me more prescriptions for horrible drugs and the recommendation to visit the psychiatrist once a month. The four doctors gave me palliative treatments, and sometimes, severe medication to mitigate the pain.
All been said, it is nearly impossible to live everyday with: headaches, muscle pains and the joints shattered to pieces; the anxiety mixed with fear; the dizziness; the mood swings; the sensibility to bright light and loud noises. It is embarrassing to confuse people and forget their names, regardless of whether they are family, friends or workers. Yes, it is difficult to survive with this, but also, I am a survivor of the 21st century and I may be able to hold up for a little longer.
However, there is one thing that needs a more urgent method of treatment: the absolute indifference of almost everybody. Friends and family who do not believe what you go through, or those who perceive you as 'doing just fine' just because this is a silent illness! Fibromyalgia is not noticeable, it is even invisible for the skeptical – and for those who do not know anything about love. Some people say 'you look very well', some suggest miracle cures, and some others talk about non-affordable treatments. Nevertheless, life goes on, and so should we… living is a miracle itself.
Even though I sometimes suffer from panic attacks and/or feel overwhelmed with sadness, I pull strength from within and, in my mind, I take a stroll through the old quarter of Saint Roman… and in September, I visit the fair. I revive joyful memories of me, going with my parents, or taking Rodrigo to eat churros; I go back to the carrousel, the Ferris wheel, the magic tricks stand. And just there, in my son's favorite spot, I see myself buying a deck of cards and writing 'Fibromyalgia' on the back of them, hoping that, somehow, the cards will do their trick and make all of my pain disappear.
By: Leticia Carrillo | Campeche, México.