Dash Adventures
People often say 'life is a grand adventure'. At Dash, we couldn't agree more: life is an exciting and unpredictable journey that becomes more meaningful as we form connections along the way. 
We recognize that the quality of such connections can shape people's lives, which is why we have embraced a client-centred approach that places individuals and their experiences at the heart of everything we do. 
Even more, as an NDIS registered provider, our primary aim is to support our clients in achieving their goals, enhancing their quality of life, and promoting their overall health and well-being through our disability support and community services. We enjoy making a positive impact in their lives, therefore, sharing life's (or Dash') adventures with them!
Throughout the years, we have learned that every moment is an opportunity to create valuable memories. And just to name a few, here are our top 5 Dash Adventures so far:
1. A day with therapy horses
In one of our most cherished 'adventures,' our dedicated Support Work team made a day -at an equine therapy centre in Yarra Junction, Victoria- truly special. This memorable outing was a wonderful opportunity for our participants to connect with these majestic animals while experiencing the therapeutic benefits they offer. It is a heartwarming example of the meaningful connections we create every day.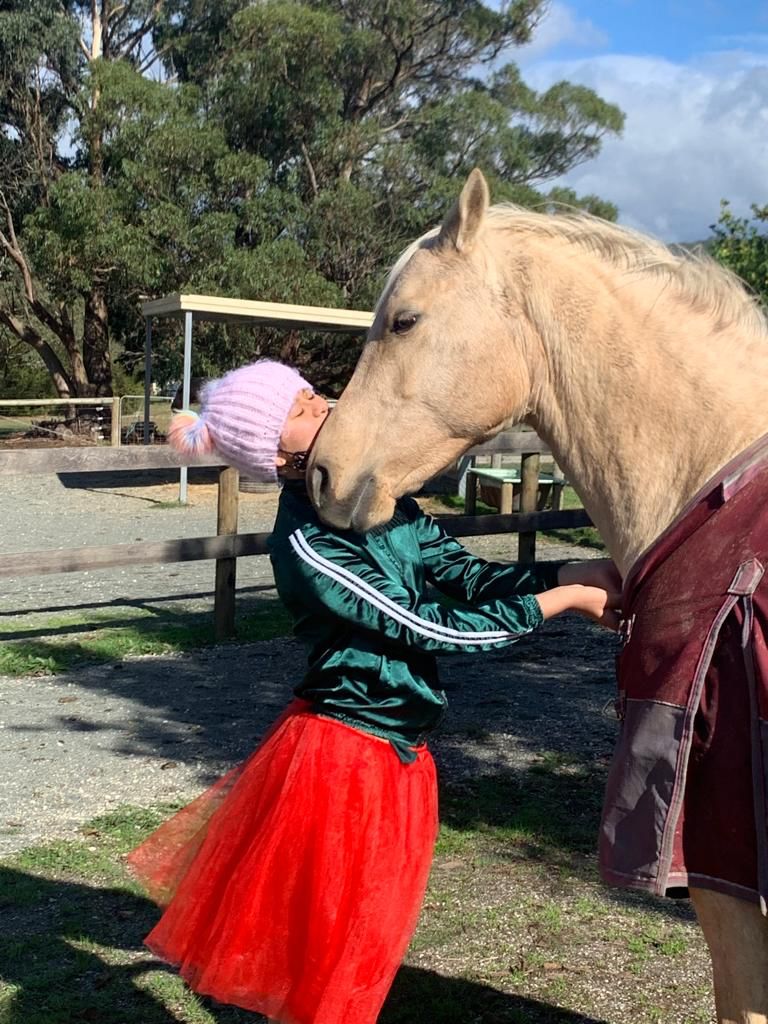 2. A respite retreat with views of the beach
In another remarkable'Dash Adventure' we embarked on a respite retreat to the stunning Great Ocean Road in PortCampbell, Victoria. We understand that everyone deserves a break, and this getaway allows our participants to relax and recharge. It is a beautiful example of how we utilise NDIS plans to provide respite travel, ensuring everyone has the chance to enjoy some well-deserved time away.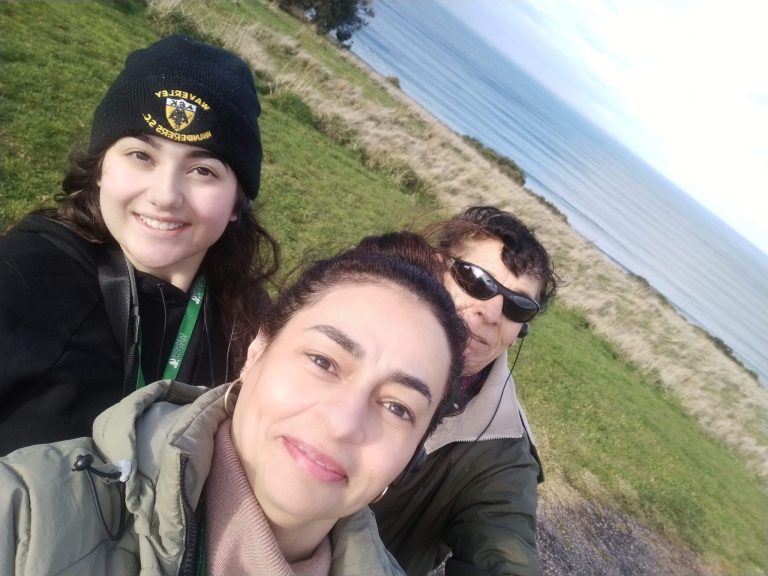 3. A joyful day
Sometimes, the most precious moments can be as simple as spending quality time with a furry friend. In this 'Dash Adventure,' our Support Work team arranged a delightful doggy day in Cranbourne, Victoria. One of our participants shared a playful moment with their four-legged companion. This is a reminder of the joy and connection that our services bring into the lives of our participants.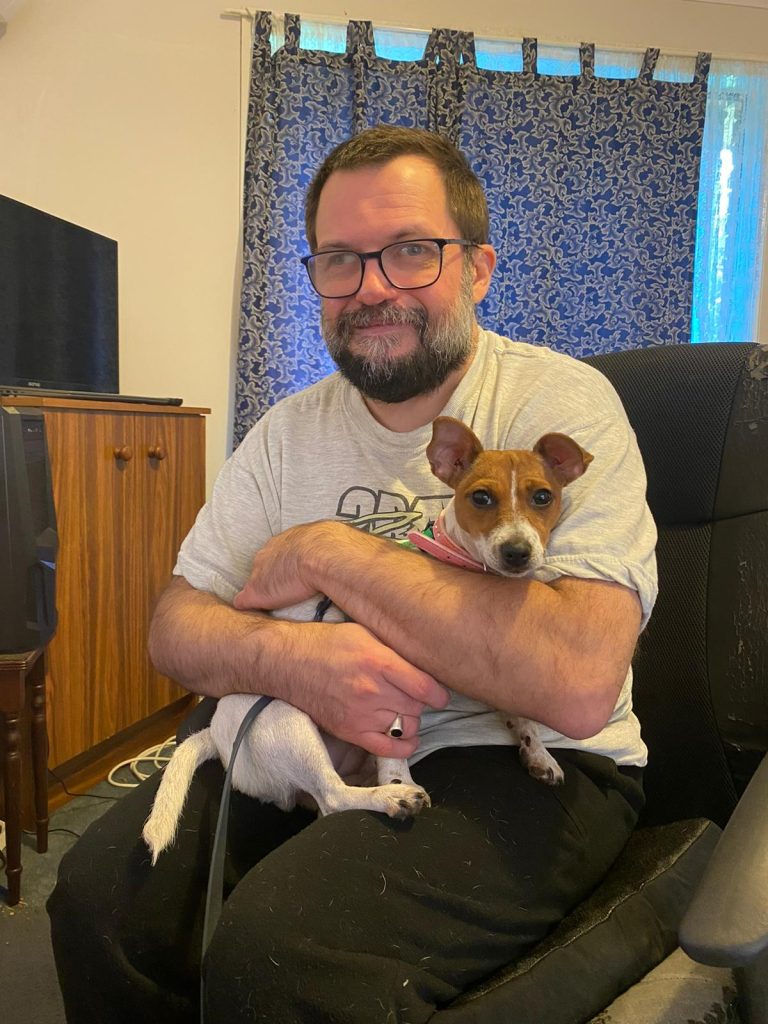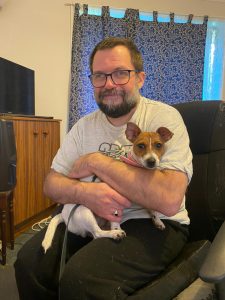 4. A lovely gift
In one of the most touching moments in Dash' journey, we received a heartfelt note and a special gift from one of our cherished participants in celebration of our 4th anniversary. The note reads, 'Dearest staff of Dash, congratulations on 4 years of Dash. Your time and energy has helped so many people. We are so grateful to have you. Here's to many more years to come.' This message of gratitude serves as a reminder of the positive impact we've had on the lives of those we serve, and it motivates us to continue our mission of support and inclusion.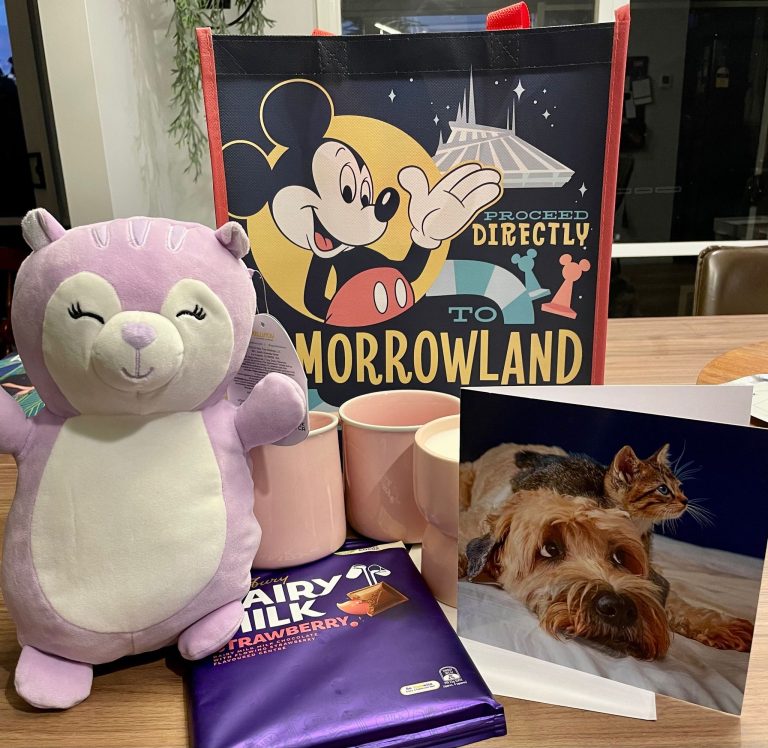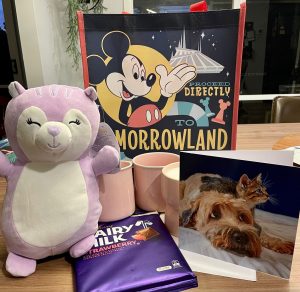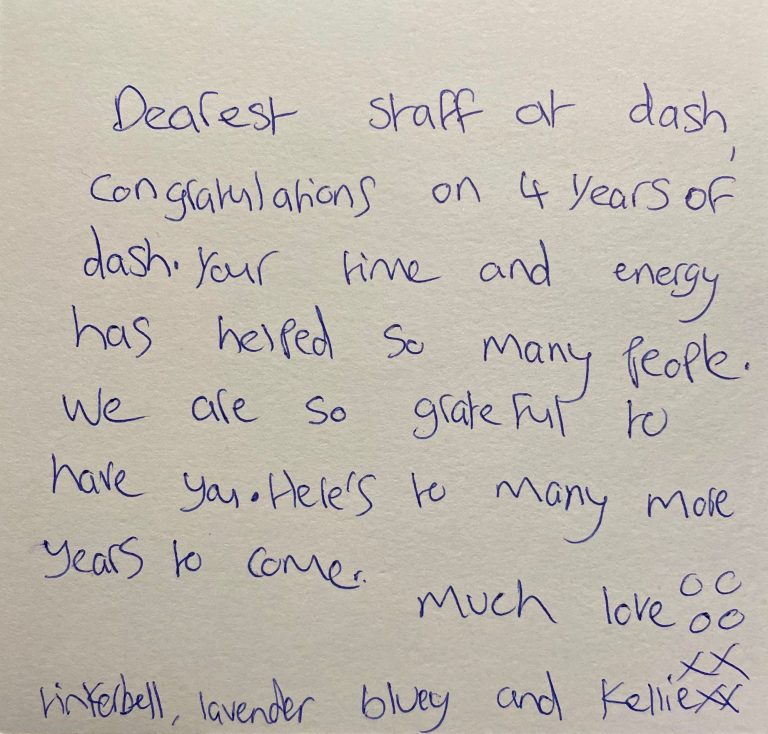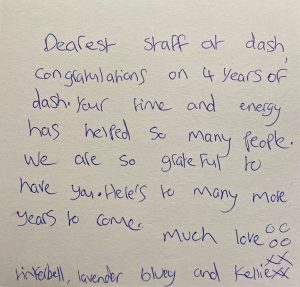 5. An opportunity for personal growth
In another memorable 'Dash Adventure,' we focused on capacity building in Melbourne, Victoria. Participants took part in activities that enhanced their community and personal care skills. While the experience might have resembled equine therapy, it had a distinct purpose – building our clients' capacity for personal growth and self-care.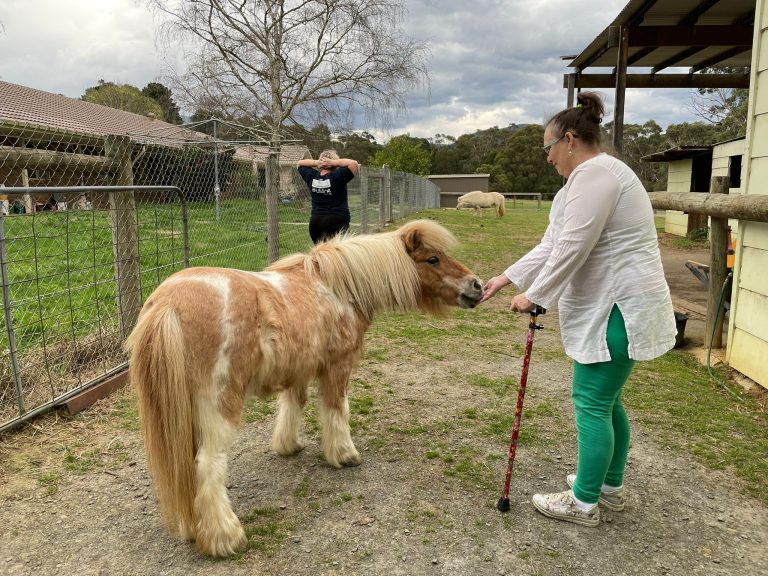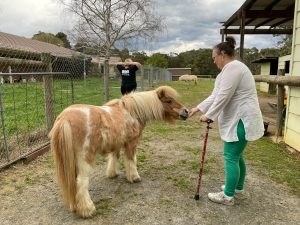 We have taken a walk down memory lane, reflecting on our top moments, but it is important to remember that each and every experience we have encountered along this incredible journey has contributed to the creation of meaningful connections. Every adventure, whether it is a day out, a heartfelt note, or an activity focused on growth, has built a memory or offered a valuable learning opportunity. At Dash Access and Inclusion Services, we recognise that these connections are the core of what we do, and we are committed to continuing our mission of support, empowerment, and inclusivity. 
To all our participants and staff: thank you for such good memories. We look forward to many more adventures, big and small, that enrich the lives of those we have the privilege to serve.